Magnetic Sheet for NFC/RFID Applications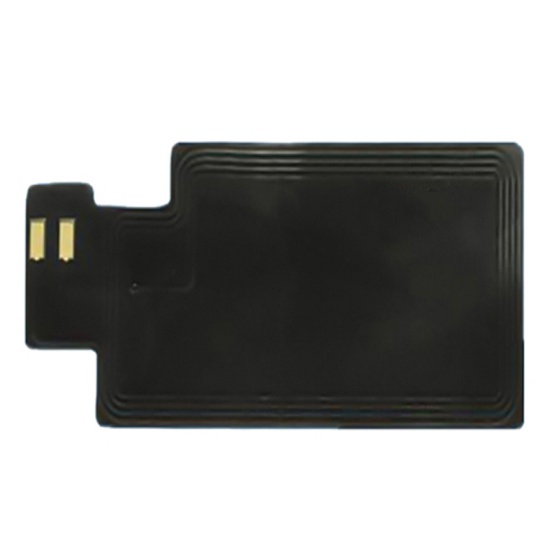 M-S NFC/RFID
A magnetic Sheet with high permeability. Has applications such as NFC/RFID antenna applications for data sharing including door entry antennas.
Features and Benefits...
High Permeability 'u' (400-700) flexible magnetic sheet for NFC/RFID antenna applications.
Improves energy transfer and read distance and secures read range to prevent eavesdropping on TAG-Reader Communication.
Manufactured from iron-based Nano-Crystalline magnetic strips creating an ultra-thin (down to 30µm), high saturation (Bs) magnetic flux density material.
This reduces the volume of magnetic material required for effective operation of antenna.
Supplied in thickness range 0.03-0.3mm in 50mm wide tape format with cover film (PET) and double-sided adhesive with release liner. Can be customized based on the application, operating frequency and magnetic isolation/permeability requirements.
Flexible material – reduces magnetic flux leakage at the edges, will not deform or break.
Applications...
NFC antenna for Mobile Phones, NFC/RFID Card Readers and other Hand-held devices supporting all Contactless Technologies. Primarily used in Contactless Payment and Data Sharing systems.
RFID antenna for Inventory Management, Data Transfer, Labelling systems.
NFC for Proximity Smart Card Readers, Security, Access Control and Authentication and Door Entry Systems.
NFC TAG systems for Asset Control, Personnel Identification / Physical Location.
Product Data...
Properties
Nano-Crystalline (NC)
Unit
Magnetic Induction B800/T
1.25
-
Permeability (@200 KHz) Real µ'
Imaginary µ'
400-700 (Adjustable)
20-40 (Adjustable)
-
Permeability (@13.56 KHz) Real µ'
Imaginary µ'
300-500 (Adjustable)
100-200 (Adjustable)
-
Coercive Force (Hc)
≤1.6
A/m
Curie Temperature
570
◦C
Thickness (±10%)
0.03-0.30
mm
Operating Temperature
-40 to +85
◦C
ROHS
Compliance
-
Notes:
Customised shapes are available;
The above performance data is tested in an environment of 70% humidity, temperature 25°C
This data is intended for reference purposes only. It is recommended that the material is tested to fully evaluate its performance ensuring it is fit for purpose
Other products in this range...