Endothermic Series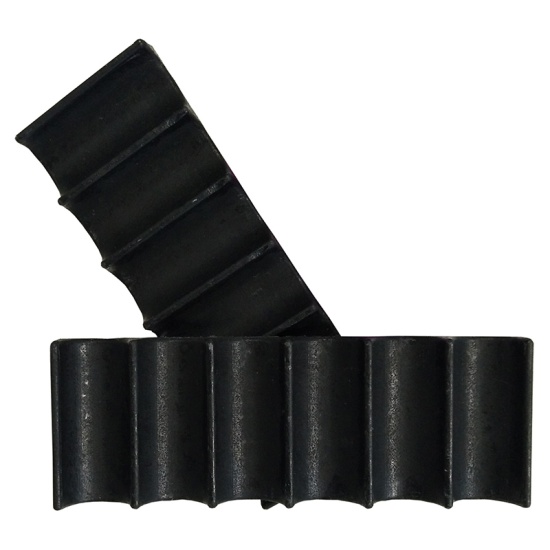 Absorbs Heat Energy
Product Description...
This material is specifically designed for absorbing heat energy from the surrounding heatsinks and components. Due to being higher in energy than its reactants, the change in enthalpy is positive; heat is therefore absorbed from the surroundings by the reaction.
Features and Benefits...
High Endothermic Value
Large Specific Heat Capacity
Low Density
Offers Environmental Protection
Applications...
Electronic shielding of wiring & high-end electronic products like:
Used frequently within battery cores to offer heat storage
LED, Automotive Electronics, Power and Household Appliance Industries
Product Data...
Properties
Test Method
Unit
Endothermic-2
Colour
Visual
-
Black
Thickness (±10%)
ASTM-D374
mm
inch
0.30 – 1.00
0.01 – 0.04
Thermal Conductivity
ASTM-D5470
W/m.K
0.6
Endothermic Enthalpy (±10%)
-
J/g
≥150
Specific Heat Capacity
-
J(g◦C)
2.1
Specific Gravity (±0.2)
ASTM-D792
g/cm3
1.2
Working Temperature
EM344
◦C
-40 to 120
Volume Thermal Resistance
ASTM-D257
Ω-cm
108
Tensile Strength
ASTM-D412-1998A
MPa
0.32
Hardness (±5)
ASTM-D2240
Shore C
50
Flammability Rating
UL-94
-
HB
Notes:
Customised shapes and sizes available;
The above performance data is tested in an environment of 70% humidity, temperature 25°C
This data is intended for reference purposes only. It is recommended that the material is tested to fully evaluate its performance ensuring it is fit for purpose
Other products in this range...